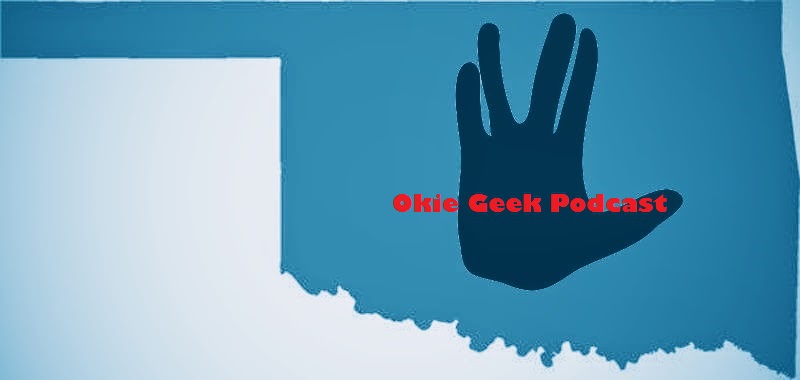 HISTORY:
Michael Cross created Okie Geek following a marathon of Star Wars, Star Trek and Doctor Who. Originally created as a blog post, he found he was far too lazy to keep up with it. So, the idea of creating a podcast was born with Chase Harvick at OETA. The first episode was recorded on May 9th, 2015. It was mostly just Michael and Chase along with Josh Unruh and Devon Green talking about what we thought was cool in geek fandom. Eventually, Chase went on to bigger and brighter things. Michael made calls for a female gamer, and the podcast was blessed to get Nikki Robinson who joined us in October of 2015. 

GOAL:

The geek/nerd fandom is growing stronger in Oklahoma and Okie Geek hopes to make people aware of all the fun stuff going on in the Sooner State.
Okie Geek is a nonjudgmental place, so whatever you're into (within reason) you have a place here at Okie Geek.